Why Use Us?
Best Choice property solutions have been providing high quality roofing to homes in Sussex since 1993, below is a sample of feedback received via checkatrade.com.
"Arrived promptly worked efficiently, helpful and courteous. I would recommend this company."
"Reliable, hard working and left site clean and tidy every day."
"Very good service, neat and tidy, well mannered workmen. Good service from start to finish."
"We have also had double glazing and a roof repair, all carried out to a very high, professional standard, no complaints at all."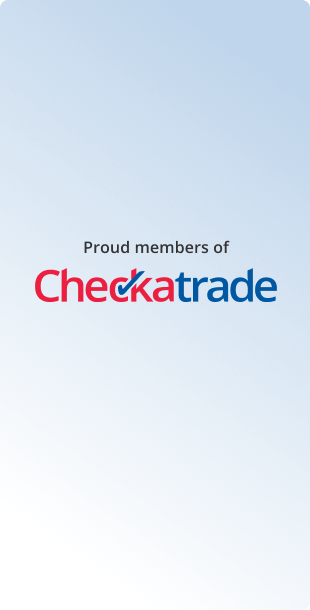 We are affiliated with the following accredited companies
When you need work doing around your home, finding reputable tradesmen can be difficult. Can you really trust them?

Checkatrade is a free service that gives you the background information you need to make a confident decision. We offer you a directory of trades and services who have been vetted to our high standards, for example by verifying their insurance, qualifications and professional memberships. Not only that, but we also monitor their work on an ongoing basis by collecting feedback directly from their customers.

Since 1998 we have collected 408,557 customers reports which give you the facts about the strengths and weaknesses of our listed companies. You know what you are getting. Recommendation, reputation and a standard you can trust.

TrustMark is a quality mark which operates a framework under which 30 plus scheme operators work in the RMI (repair, maintenance and improvement) sector, including trade associations, local government trading standards teams and independent scheme operators. These schemes are approved to carry TrustMark logo and recruit reputable and trustworthy tradesmen. This enables the TrustMark scheme operators to promote RMI sector standards, and tackle related issues such as better enforcement.

All of these scheme operators are audited annually by TrustMark to ensure processes, standards and complaint procedures are being maintained.

In response to concerns about rogue traders which are often highlighted in the media, a partnership of local Authority Trading Standards have taken a ground-breaking step by putting together the buy with confidence scheme. The scheme provides consumers with a list of local businesses which have given their commitment to trading fairly. Every business listed has undergone a series of detailed checks before being approved as a member of the scheme.

The ultimate stylish flat roofing systems with a built-in 25-year guarantee.

With full BBA Certification and a 25-year product and craftsmanship guarantee represents the ultimate stylish flat roofing system that money can buy. Manufactured in the UK by a leading team of scientists and product engineers, and roofing system is designed to provide complete waterproof protection for 100 years.

Sustainable fascias, soffits, cladding & gutter systems.
Best Choice Property Solutions, Appletree Cottage, Roundstone Lane, Angmering, West Sussex BN16 4AX